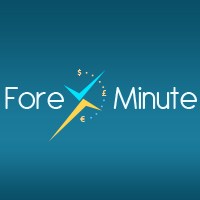 London, UK (PRWEB) February 05, 2014
ForexMinute, one of the worlds leading forex news portals, has published the latest and genuine AvaTrade review, while emphasizing mostly on the brokers trading platforms. The portal simply aims at encouraging novice traders towards hiring forex brokers having a user-friendly and educational trading platform, which further explains the portals reason behind highlighting AvaTrades trading platforms.
The trading platform offered by AvaTrade is ideal for both beginners and advanced traders. The trading platform is stable, well laid out, yet offering a number of useful features. For example, in one of the platforms services, many charts can be displayed and selected according to the window trader needs on the main screen.
Good news to novices is the user-friendliness of the AvaTrade platform. In addition to AvaTrade, there are also other much renowned platforms that are made available by AvaTrade the forex broker. They are: Web Trader and Meta Trader one of the most reputed forex platforms. Furthermore, with the Ava Mobile Trader trading platform, trading can even be done via a smartphone or a web-enabled cell phone.
The Forex Broker Ava FX offers both trade in currencies and commodities. It currently can trade around 50 currency pairs alone. In addition, various commodities, indices and stocks are also traded at AvaTrades trading platforms, usually through the CFDs instrument. Thus, the trading opportunities are very diverse and according to our experience with AvaTrade, quotes one of the contributors of the review.
About ForexMinute