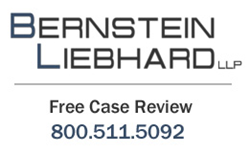 New York, New York (PRWEB) January 12, 2015
Power morcellator lawsuits (http://www.morcellatorlawsuit2015.com) continue to be filed in U.S. courts on behalf of women who allegedly experienced the spread of gynecological cancers due to uterine morcellation, Bernstein Liebhard LLP reports. Most recently, morcellator manufacturer Karl Storz was named a defendant in a complaint filed on December 23, 2014, in the U.S. District Court, District of South Carolina, which alleges the companys Storz Rotocut GI Morcellator is unsafe for its intended use. (Case No. 2:14-cv-04839-RMG)
According to the morcellator lawsuit, the plaintiff underwent a supra-cervical hysterectomy in December 2011 to remove a uterine fibroid. Following the surgery, it was determined that the fibroid was actually a rare and aggressive form of uterine cancer. The complaint alleges that the Storz morcellator potentially disseminated the cancer cells into the plaintiffs peritoneal cavity as it shred her uterine tissue. This potential dissemination worsened her long-term prognosis for the course of this cancer, the lawsuit alleges.
Our Firm is investigating a number of claims on behalf of women who are also alleged to have experienced the spread of dangerous gynecological cancers due to power morcellators. Considering the amount of attention this issue has garnered over the past year, we are not surprised to see these types of filings. We will continue to monitor this growing litigation with great interest, says Bernstein Liebhard LLP, a nationwide law firm representing victims of defective drugs and medical devices. The Firm is providing free legal consultations to women who were diagnosed with advanced uterine cancers following uterine morcellation.
Uterine Morcellation and Cancer

Power morcellators like the one at the center of this lawsuit are used to cut up uterine tissue during hysterectomies and fibroid removal procedures in order to allow its removal through a small abdominal incision. The U.S. Food & Drug Administration (FDA) has been reviewing the association between uterine morcellation and cancer since April, when it first discouraged the use of power morcellators in hysterectomies and fibroid removal procedures due to their potential to disseminate undetected malignancies beyond the uterus.* On November 24th, the agency issued a second alert that warned against the use of the devices in most women, and asked power morcellator manufacturers to add a new black box warning the strongest possible safety notice regarding this life-threatening complication to their labels.
The FDAs most recent communication noted that the prevalence of unsuspected uterine sarcoma in patients undergoing hysterectomy or fibroid removal surgery is 1 in 352, while the prevalence of unsuspected uterine leiomyosarcoma is 1 in 498. Both of these estimates are higher than the clinical community previously understood. Among other things, the agency pointed out that it is difficult to screen for these malignancies prior to surgery, and that the dissemination of cancer cells during uterine morcellation can upstage the disease and greatly reduce a womans chances for long-term survival.
Court documents indicate that the lawsuit filed last month against Karl Storz is just one of numerous brought in U.S. courts since the FDA began investigating the cancer risks associated with power morcellators. For example, a complaint filed on December 3, 2014, in the U.S. District Court, Western District of Missouri, alleged that the use of one of Ethicon Inc.s Gynecare morcellators during a hysterectomy resulted in a womans death due to the rapid upstaging of uterine cancer. (Case 4:14-cv-01074-JTM) In October 2014, a similar complaint was filed in U.S. District Court, Eastern District of California on behalf of a woman who allegedly experienced the spread of uterine cancer due to a Gyrus Power Morcellator. (Case No. No. 2:14-2375)
Alleged victims of uterine sarcoma or other cancers allegedly spread via power morcellation may be entitled to compensation for their injury-related damages. To learn more about filing a morcellator lawsuit, please visit Bernstein Liebhard LLP's website. To obtain a free legal review, please call 800-511-5092.
*fda.gov/medicaldevices/safety/alertsandnotices/ucm393576.htm, FDA, April 17, 2014
About Bernstein Liebhard LLP

Bernstein Liebhard LLP is a New York-based law firm exclusively representing injured persons in complex individual and class action lawsuits nationwide since 1993. As a national law firm, Bernstein Liebhard LLP possesses all of the legal and financial resources required to successfully challenge billion dollar pharmaceutical and medical device companies. As a result, our attorneys and legal staff have been able to recover more than $ 3 billion on behalf of our clients. The Firm has been named by The National Law Journal to the Plaintiffs Hot List, recognizing the top plaintiffs firms in the country, for the past 12 consecutive years. Bernstein Liebhard LLP is the only firm in the country to be named to this prestigious list every year since it was first published in 2003.
Bernstein Liebhard LLP

10 East 40th Street

New York, New York 10016

800-511-5092
ATTORNEY ADVERTISING.